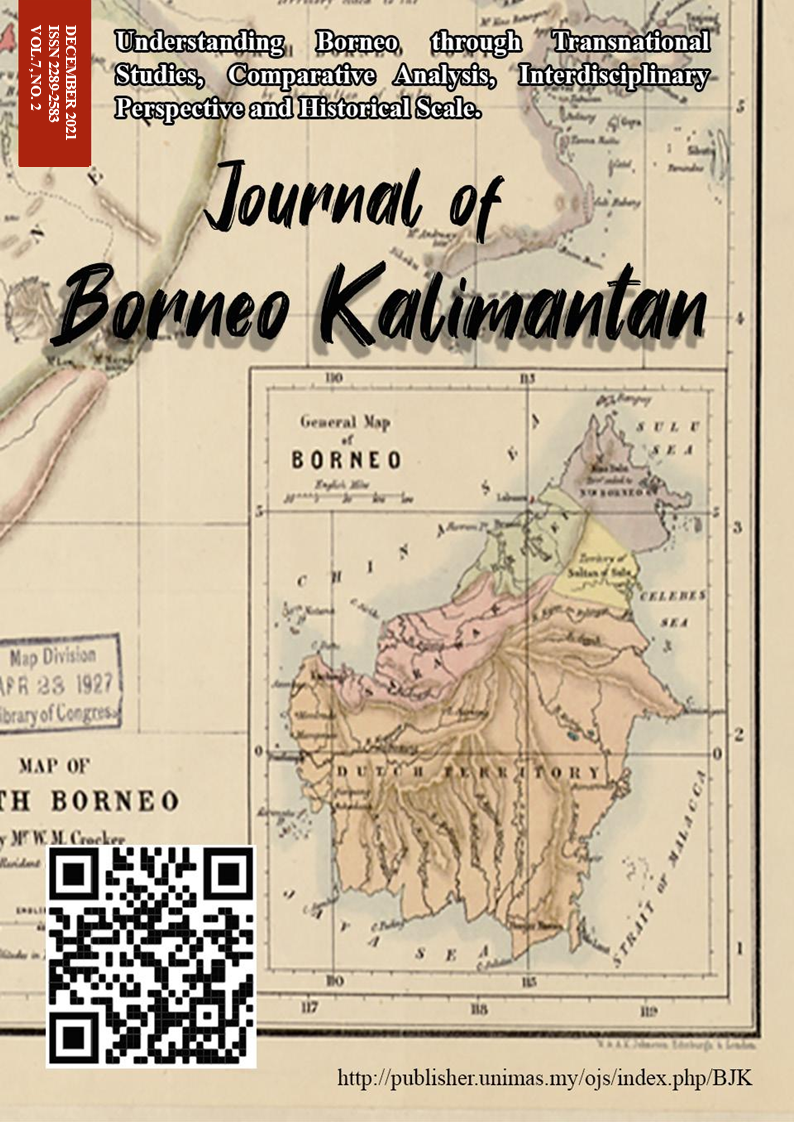 We are very delighted to share with our readers, Journal of Borneo Kalimantan
(JBK) Volume 7, Issue 2 December 2021.
This issue presents 5 articles that provide analysis of some of the crucial roles of ideas in shaping societal development, social structures, organizations and transformations at different levels in Borneo-Kalimantan.
We are also extremely pleased to share 2 book reviews: A Young Muslim's Guide to the Modern World by Mohd. Shazani Bin Masri and Negeri Santubong (300ESS – 1674ES) by S. Ahmad.
We wish to express our sincere gratitude to all our contributors and reviewers of all the articles and book reviews.

To all readers, Happy Reading and a Happy New Year 2022!
Dr Poline Bala
Associate Professor
Institute of Borneo Studies
Universiti Malaysia Sarawak (UNIMAS)