About JASPE
Aims and Scopes:
Journal of Applied Science & Process Engineering or JASPE (e-ISSN 2289-7771) is a biannual open access peer-reviewed journal that is published by Faculty of Engineering, Universiti Malaysia Sarawak under UNIMAS Publisher. The journal offers opportunity for academicians, researchers professional, practitioners and students of science and engineering from all over the world to share their research findings and breakthrough through high quality theoretical and empirical original research papers, case studies, review papers, conceptual framework, analytical and simulation models in the field of:
Applied sciences including chemistry and physics, advanced materials, transport phenomena and thermodynamics, electrical and electronic engineering, applied mathematics and programming, engineering mechanics and robotics, engineering ethics and management; and
Process engineering including chemical and catalysis reactions, manufacturing process, process design, sustainable and green engineering, environmental engineering and energy technology.
Types of Article:
Full Paper
Quality Control Mechanism:
The journal practises double-blind peer review process.
Publication Frequency:
One volume two issues per year (April and October)
Article Subscription Fee:
Free open access

Publication/Article Processing Fee:
Free

e-ISSN:
2289-7771
Publisher:
UNIMAS Publisher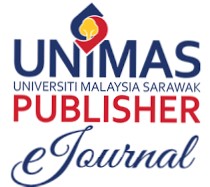 Journal Indexing:
DOAJ (Directory of Open Access Journals)
ROAD (Directory of Open Access Scholary Resources)
MyCITE (Malaysian Citation Index)
MyJurnal
Google Scholar
UDL edge Beta
CAS (A Division of the American Chemical Society)
Ulrich's Periodicals Directory
Publons



This website and all articles published are licensed under a Creative Commons Attribution-NonCommercial-ShareAlike 4.0 International License.