A B C D E F G H I J K L M N O P Q R S T U V W X Y Z All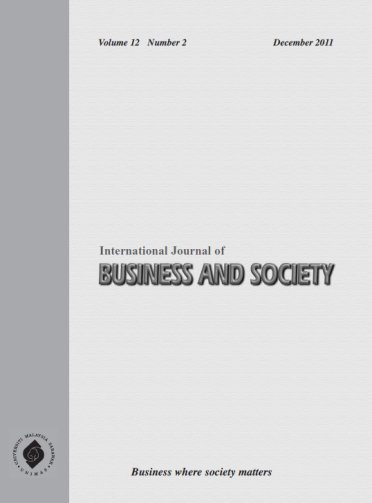 International Journal of Business and Society
A double-blind reviewed international scholarly journal devoted in publishing high-quality papers using multidisciplinary approaches with a strong emphasis on business, economics and finance. It intends to serve as an outlet with strong theoretical and empirical research and the papers submitted to IJBS should not have been published or be under consideration for publication elsewhere.
View Journal | Current Issue | Register
Issues in Language Studies
Issues in Language Studies or ILS (e-ISSN 2180-2726) is an open-access journal of the Faculty of Language Studies and Communication Studies (formerly known as Centre for Language Studies), Universiti Malaysia Sarawak. The journal publishes articles on teaching, learning and the study of languages covering areas of linguistics, applied linguistics, language education, technology-mediated language learning, and other related areas. It offers a forum for the discussion of local issues that are of global concern. It is a refereed open-access journal published biannually.  The articles are indexed in several directories and are also archived annually by Perpustakaan Negara or National Library of Malaysia.  ILS welcomes articles relevant to language studies written in English and Bahasa Melayu (Malay). Manuscripts submitted in languages other than English should be accompanied by an English abstract. Please follow the submission guidelines in order to facilitate your manuscript submission.